Stephanie Cowan Nutrition
Supporting you to achieve inner health and wellbeing
Dr. Stephanie Cowan I Dietitian I Nutritionist I Researcher I Mornington Peninsula
| | |
| --- | --- |
| Posted on 23 April, 2020 at 20:10 | |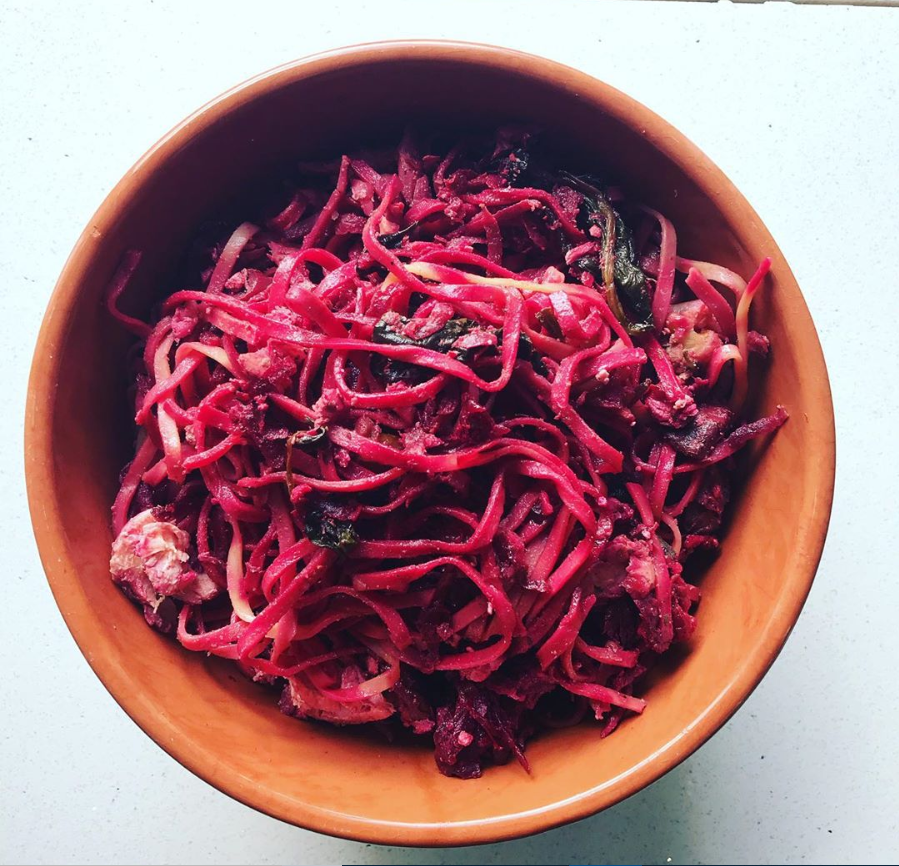 To all my followers living with IBS 
With heightened levels of stress and anxiety, many of my IBS patients are struggling with their symptoms. ⁣⁣⁣
For some, this has coincided with 'giving up' on their diets, which is completely understandable and warranted. The problem is, this loosening of dietary rules can fuel feelings of guilt and shame. I'm here to tell you that it's OK to not have the perfect diet at the moment. ⁣⁣⁣
It's no coincidence that stress and anxiety triggers IBS symptoms. Stress activates the release of the hormone called Corticotropin-Releasing Factor, which results in inhibiting (slowing down) of the upper gastrointestinal (GI) tract and stimulation of the lower GI tract. These changes in the normal movement of the gut muscles can result in nausea, diarrhoea, bloating, gas and even pain. ⁣⁣⁣
IBS is a 'functional' gut disorder, which means that the movement of the intestines, the sensitivity of the nerves in the intestines, or the way in which the brain controls some of the guts functions is impaired. However, there are no structural abnormalities that can be seen by endoscopy,    x-ray, or blood tests. This also means there is no overt damage occurring when you 'eat the wrong thing'. ⁣⁣⁣With this in mind, be gentle on yourselves. Don't stress the small stuff. ⁣⁣⁣
This is why I've decided to post one of my favourite pasta recipes with no FODMAP adaptions... in fact most of the core ingredients are high in FODMAPs!
Introducing my delicious and nutritious Salmon, Beetroot, Mushroom, Walnut and Goats Cheese Fettuccine. I'll eat it, I'll certainly enjoy it, I'll likely get symptoms, but I'll know that they will eventually pass and I won't feel any guilt or shame.  
Salmon, Beetroot, Mushroom, Walnut and Goats Cheese Fettucine I Serves 4 
Ingredients
2 tablespoons butter or extra-virgin olive oil
2 garlic cloves, peeled
2 sprigs fresh rosemary, leaves picked
20 leaves fresh sage
500g mixed mushrooms of your choice
1 cup grated beetroot
50g baby spinach 
300g salmon fillet/steak 
200g soft goat's cheese, crumbled (if you prefer a creamier flavour you can add more goats cheese)
Fettuccine (enough for 4 servings) 
1/3 cup roughly chopped toasted walnuts
1/4 cup balsamic vinegar 
sea salt (to taste) 
freshly ground black pepper (to taste) 
Methods 
Bring a large pan of water to the boil. Add a generous pinch of salt and the fettuccine, stir, and cook until al dente (according to the packet instructions).
Heat oven to 180 degrees celcius, place salmon on a lined baking tray (baking paper), season salmon with salt and pepper, and cook for approximately 10 minutes. 
Meanwhile, heat the butter or oil in a large frying pan on a medium-low heat. Finely chop the garlic, rosemary and sage, add them to the pan and sauté for a minute or so, or until fragrant.
Thinly slice the mushrooms, add them to the pan and sauté on a medium-high heat (without stirring) for about 5 minutes, or until golden. Turn them over and sauté for a further 5 minutes or until golden and tender. Add the grated beetroot and balslamic vinegar, and cook for a further 5 - 10 minutes. Remove from the heat, stir through the spinach, goat's cheese and roughly chopped salmon (the spinach should wilt and the cheese should melt), then season to taste with salt and pepper. You may need to add some water (preferably pasta water) to loosen the sauce if it's too dry.
Fold the cooked fettuccine through the sauce and serve topped with walnuts. You can add an extra drizzle of balsamic vinegar - I will often add a thicker glaze style here for a touch of sweetness.   
Categories: Seafood recipes
/